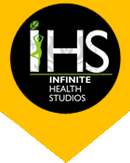 About Us
Stretched, But Unstressed
"The only thing that matters in the end is if we are healthy and stress free or not, and at I.H.S. we realize the importance of leading a healthy lifestyle. Our dedicated team of experts focus on formulating various training and awareness modules while keeping in mind the challenges faced by today's generation. We understand that in the ever changing scenario of modern lifestyle Wellness is not an option anymore, it has become a necessity. That's why we strive to build a culture of healthcare and wellbeing, and as the name suggests – Infinite is the name and so is the approach."
-Ullas Narain, Co-Founder
Know us More
The foundation of I.H.S was laid in 2013 with a vision in mind- "To cure what cannot be endured and endure what cannot be cured".
Through I.H.S we strive to build a WELLNESS culture by incorporating Yoga, Meditation and Nutrition through a Holistic approach as a part of one's daily lifestyle.

Our team of dedicated professionals provides expertise in all forms of Yoga, Nutrition and Wellness for general fitness, maintenance and longevity The prime rationale of I.H.S lies in building a social environment free of ailments applicable to all age groups. This is done through our varied training deliverables that focuses on lifestyle management and stress free daily routine, something that we tend to miss out upon due to the fast paced daily routine, over loaded with professional and personal pressure.

Headquartered in Delhi, we have now proudly marked our presence all over India, delivering best of Healthcare and Wellness to different segments of the market. Our approach is simple- to provide something we'd LOVE to do ourselves. Therefore, we listen, understand and deliver customized Healthcare program and solutions.
OUR CULTURE
The Heart of our culture is set and nurtured by people having firm belief in Health and Wellness through positive and definitive Lifestyle Changes.We believe in a culture of creative freedom, vision of expression, unbound ideas and innovations which has brought together the staff of IHS guided by the same core values.

VISION & MISSION
Awesome People Behind IHS
"We all have different understandings and methods for Fitness , Healthcare or wellness , but for me it was one-Yoga and a lot can be achieved with Yoga , Meditation and corrective breathing Practices , practicing this helped me to create I.H.S. The aim is to be a part of each individual and help each one understand how important can this training help measuring ones own lifestyle in an absolute natural way , Yoga is indeed ancient , however a perfect science which deals with Evolution and Humanity and makes you attain self realisation to whatever you do , its indeed a re union of the body with consciousness and in fact consciousness with the soul. It helps us cultivate the ways of maintaining a balanced attitude in day to day life and endows skill in the performance of ones actions. It battles inner weakness and wins focus, it makes you cross each barrier, challenge (Big or small ).I would surely agree saying that it is a systematised collection of laws applied to bring about a definite end with Infinite Experiences , My aim at I.H.S. is simple which is to reach out to every individual and this approach is Infinite. This Training will make a difference , believe in me."
- Rohit Dhingra, Founder and CEO
Rohit Dhingra
Founder and CEO
Ullas Narain
Co Founder and Director-Operations.
Surendra Singh
CO Founder and Director-Training
Services
Best Services Here
Name must not be empty
Please provide a valid email
Message should not be empty
Send Us Your Query
Work With us .
Find Our Offices and Centers